Buy Instagram Views for Reels
Get Instagram Views and impressions from real people with instant delivery as low as $1,49 per 1000 views! We give you the nudge you need to get noticed, and if you are a business, the help you need to generate new leads.
Key Reasons to Buy Instagram Views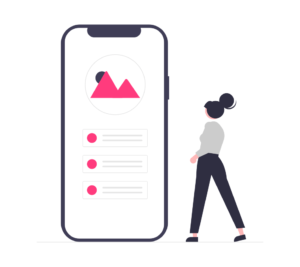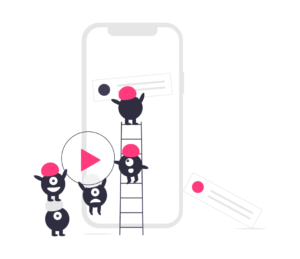 How to Buy Instagram Views?
Frequently Asked Questions
Why should I buy Instagram views?
Every day, it gets harder to get noticed on social media. You might have incredible Instagram photos and videos. However, Instagram ranks user profiles as per profile activity and levels of engagement. When you buy IG views, having more views makes Instagram start increasing the exposure of your profile. As a result, more organic views and likes will soon follow.
Is it legal to buy Instagram views?
For the sake of full transparency, we need to make clear that Instagram does not take kindly to users buying views. However, we deliver views that won't get picked up by Instagram as not authentic. We also make it possible to spread views across several reels in a way that matches the behaviour of real IG users.
How long will it take to deliver my views?
We start delivering all views the shortly after we confirm payment. All we ask is that you make sure that the Instagram username you provide us with is correct. If you haven't received views in 1 hour – let us know via Contact page and we will double check you order.
Can I split purchased views across several videos?
Yes. Before you finalize payment, we will let you select any specific videos you would like to add views to.
Won't it look suspicious if I suddenly have lots of views?
Many people worry about how it will look generating a lot of Instagram views quickly. However, social media users run marketing campaigns all the time that result in hundreds and thousands of new views. Instagram expects to see this when content goes viral, and will not see this as a sign that views are not genuine.
Can I get banned from Instagram if I buy IG views?
No. We make sure that the views we add to images and videos are indistinguishable from real views. We also supply views from several different geographic locations and allow you to spread these over several images. This mimics the behaviour of real Instagram users.
What payment methods do you accept?
After you have selected how many views you would like to purchase, you can complete your order by paying via credit card. We also allow you to pay using PayPal and cryptocurrency.
Please Do NOT change your username or make your account private until your order is delivered.
It works! The followers start following really fast, it's amazing. And the customer service is very responsive too.
I recently tried out Follovery for my Instagram account. It was incredibly easy to use and provided me with a great boost in Instagram views. Highly recommend!
Get instagram comments fast. I like this app it's so cool!
Follovery provides truly real instagram followers. I am thoroughly impressed with the results.
I had a great experience at Follovery! It is the best place to buy cheap instagram likes.
Overall, I would highly recommend Follovery to any influencer who is looking for an efficient and easy-to-use real instagram likes service.