Buy Instagram Likes with Instant Delivery
Finally, you can buy Instagram likes that work in 2023! Get on Explore page with 100% real likes from real users. Get more traffic, make more sales and become famous with Follovery. Choose one of our one-time packages:
Check out the new way of buying Instagram likes.
Our system detects new posts and sends you real likes automatically.
Why Our Likes Are #1 In The Market?
How to Buy Instagram Likes?
Need Instagram Reels Likes?
Here at Follovery you can buy Instagram reels likes with just a few clicks.
Select the package and choose your reels or video at the checkout.
By investing in likes, your posts gain higher visibility, which can lead to more organic comments and followers. But why is buying Instagram likes so crucial? Let's break it down into three main advantages: boosting engagement, enhancing social proof, and accelerating account growth.
Everyone can benefit from purchasing Instagram likes, from popular influencers to small businesses. With services like Follovery, you gain access to 100% real Instagram likes and real users and a quick way to boost your brand visibility.
So let's dive into these advantages and uncover the real potential of buying Instagram likes.
When it comes to social media success, interaction is key. The more likes, comments, and shares your posts receive, the higher your chances of being noticed. Follovery offers high-quality, 100% real active Instagram likes, which can significantly boost your engagement rates.
Plus, you can maximize your visibility and reach more users by choosing hashtags and collaborating with similar Instagrammers on live videos and Instagram posts.
So buying Instagram likes can be your ticket to a highly engaged and rapidly growing audience.
2. Accelerate Account Growth
Let's face it – organically growing your Instagram account can be a painstaking process. But with the right strategy, buying Instagram likes can supercharge your account growth by boosting exposure and potentially leading to more profile visits and followers. Follovery can even split your likes across several photos, allowing you to quickly spread the boost on many different posts and campaigns.
Another effective strategy for accelerating account growth is hosting giveaways. These can help skyrocket your likes, comments, and followers. So, besides buying likes, explore other growth-boosting tactics to make the most of your Instagram presence.
Social proof plays a significant role in influencing users' decisions on social media platforms. When your posts have many likes, it sends a clear message to other users that your content is worth checking out. Purchasing Instagram likes is an excellent way to demonstrate your popularity and credibility to potential followers.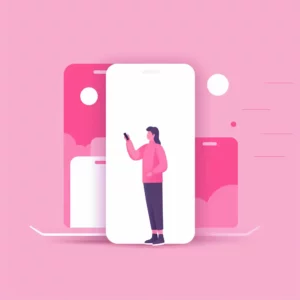 Choosing the Right Service for Buying Instagram Likes
With numerous services available, selecting the right one when buying Instagram likes is crucial. Consider the quality of likes, delivery time, and customer support to ensure a smooth and rewarding experience.
In the following sections, we'll delve deeper into these factors and help you choose the perfect Instagram likes service. Remember, not all services are created equal. So let's explore the key aspects you must consider when selecting the right service for buying Instagram likes, ensuring that your investment yields the desired results.
When it comes to Instagram likes, quality is everything. Real and high-quality likes are essential for social media success, as they are more likely to engage with your content and help you establish a powerful presence on Instagram.
We guarantee genuine likes from active Instagram users, ensuring your investment pays off. With prices as low as $1.49 for 100 likes from Follovery, you can boost your engagement and credibility without breaking the bank.
So always prioritize real and high-quality likes when purchasing Instagram likes.
So buying Instagram likes can be your ticket to a highly engaged and rapidly growing audience.
Customer support is vital in the overall experience when buying Instagram likes. A responsive and helpful customer support team can make all the difference, promptly solving any issues or concerns. Follovery takes customer support very seriously, offering a dedicated support team available 24/7 to help with any service-related issues.
Moreover, it's important to choose a service that guarantees the safety of your payment information, like Follovery, which uses 256-bit SSL protection to secure your data. With proper customer support and secure payment options, you can enjoy a hassle-free experience when buying Instagram likes.
The instant delivery time of your purchased Instagram likes another crucial factor. Follovery can deliver Instagram likes in minutes, making it an excellent choice for quick results.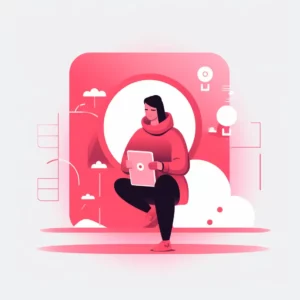 Safe Practices for Buying Instagram Likes
While purchasing Instagram likes can significantly boost your presence on the platform, following safe practices to protect your account and avoid potential pitfalls is essential. In the next sections, we will discuss two critical aspects of safe practices: protecting your account information and being aware of scams.
By adhering to these safe practices, you can confidently purchase Instagram likes while minimizing risks, ensuring a fruitful investment in your social media growth.
Protect Your Account Information
When buying Instagram likes, it's crucial to safeguard your account information. Never share your password or any other sensitive information with the service provider, as this can compromise the safety of your account. Follovery prioritizes customer security and privacy, never sharing customer data with third parties or requesting sensitive personal information like passwords.
Moreover, ensure that your service has a secure website and safeguards your payment information. Follovery guarantees the security of your payment details with 256-bit SSL protection.
In the world of Instagram likes, scams are unfortunately all too common. Be cautious of services offering likes at suspiciously low prices.
To stay safe when buying Instagram likes, research and read reviews of the service you're considering. Make sure the service is secure and that your payment information is safe. By staying vigilant and following these tips, you can confidently purchase Instagram likes without falling prey to scams.
Maximizing the Benefits of Purchased Instagram Likes
When you've purchased Instagram likes, it's time to maximize the benefits by creating high-quality content and engaging with your audience. Combining these strategies with your purchased likes, you can unlock the full potential of your Instagram account and boost your presence on the Instagram app.
How to create engaging content and effectively interact with your followers, ensuring that your investment in Instagram likes gives the best possible results?
Create High-Quality Content
Creating top-notch content is super important for increasing the benefits of purchased Instagram likes. High-quality content captures the right audience's attention. It inspires them to engage with your posts and take action on your website. By consistently producing quality content, you can intensify the impact of your purchased likes and increase your overall interaction on the platform.
To create content that resonates with your audience, focus on understanding their needs, preferences, and interests. Use relevant hashtags, eye-catching visuals, and compelling captions to catch their attention and motivate engagement. Crafting high-quality content is the cornerstone of Instagram's success. When combined with purchased likes, it can lead to impressive results.
Engage with Your Audience
Engaging with your audience is necessary to maximize purchased Instagram likes' benefits. Respond to comments, like posts, and follow other accounts. Build a strong community, increase visibility, and foster trust among your followers. This engagement helps you make the most of your purchased likes.
Try hosting live videos, collaborating with similar accounts, and running polls or contests to motivate participation. By actively communicating with your followers and building meaningful relationships, you can boost the impact of your purchased Instagram likes and advance your presence on Instagram App.
Monitoring the Results of Your Instagram Likes Purchase
You can see how your audience interacts with your content by tracking the number of likes, comments, and shares your posts receive.
Use analytics tools Instagram Insights or third-party platforms Sprout Social or Hootsuite. These tools can help you measure the engagement rate of posts over time and provide insights on improving your reach and visibility.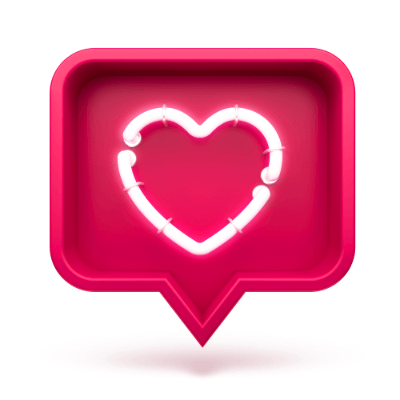 In conclusion, buying Instagram likes can be a powerful strategy for boosting your presence on the platform, attracting more followers, and growing your account. By choosing the right service, following safe practices, creating high-quality content, and engaging with your audience, you can maximize the benefits of your Instagram likes' purchase and elevate your social media success.
So don't wait any longer – start your journey toward Instagram stardom today!
Buying Instagram Likes F.A.Q.
I had a great experience at Follovery! It is the best place to buy cheap instagram likes.
Overall, I would highly recommend Follovery to any influencer who is looking for an efficient and easy-to-use real instagram likes service.
Had a couple of orders. Great and fast service. Love this site
After trying out many like and follow services for Instagram, Follovery was shockingly very good. Follovery actually gives likes from mostly what looks to be real accounts. Whether these accounts are actually real is up for debate but from what it looks like they seem real on the outside. I randomly sampled 25 different accounts from a 500 like package. All but 1 account had over 20+ posts, profile picture, and a theme to their profile. Only 1 account had no pics and no profile pic. That's pretty good in my opinion!
Good decent likes compared to other services who provide garbage likes where the profiles have 0 posts and 0 followers.
Amazing service… all real & genuine likes! Highly impressed with results!